Student Organizations: Join the Movement!
Student organizations join the movement to help their members and all students.  What are you waiting for?
Get a page like this sample for your organization.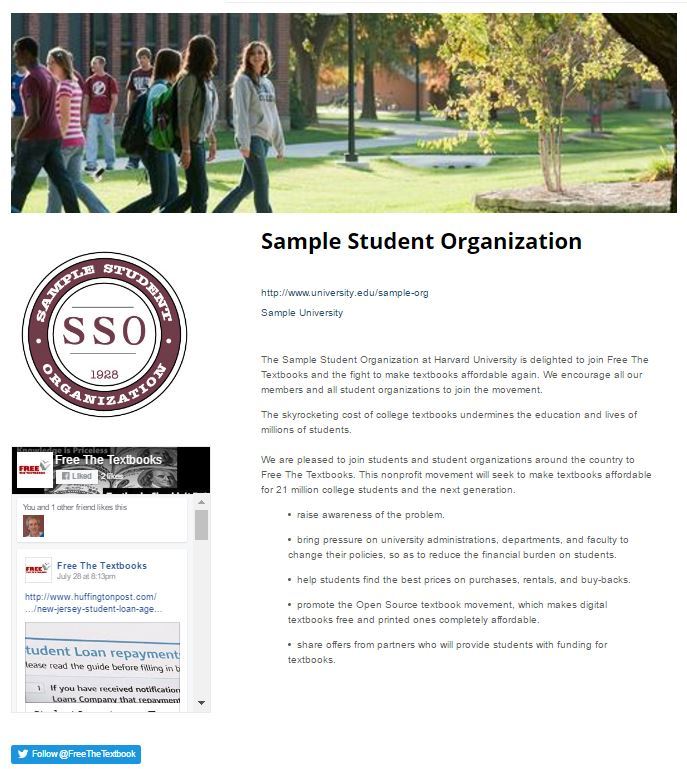 Your Organization Can Join the Movement Now!
Please have an official representative of the organization complete this form. Your page will appear within a few days.